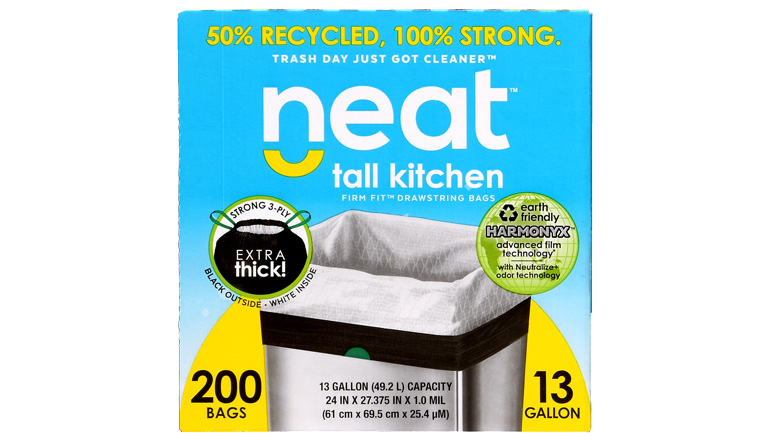 Introducing Neat Trash Bags. Better for the environment. Stronger than the competitors. Easier on your wallet. That's Neat! Help the Environment - Our bags use 50% recycled material helping to decrease landfill waste. Feel good knowing you are helping to decrease your carbon footprint vs leading brands. Reversible Black and White Bags - The inside of the bag is white to give a clean, pure look to your kitchen. The outside of the bag is black to conceal what's inside when it's time to take it out.
"*" indicates required fields
Features
Antimicrobial odor control
Reversible Black and White Garbage Bag
Eco-Friendly 50% Recycled Material
Triple-Ply Fortified
Made in the USA
Ideal For
Cleaning Crews/Janitors
Household
Antimicrobial Protection
Neat liners are manufactured with antimicrobial protection, which inhibits the growth of odor-causing bacteria on the inside and outside surfaces. Antimicrobial compounds are built in during the manufacturing, so protection will not wash off or wear away.
Learn More
Questions or Ready to Order?