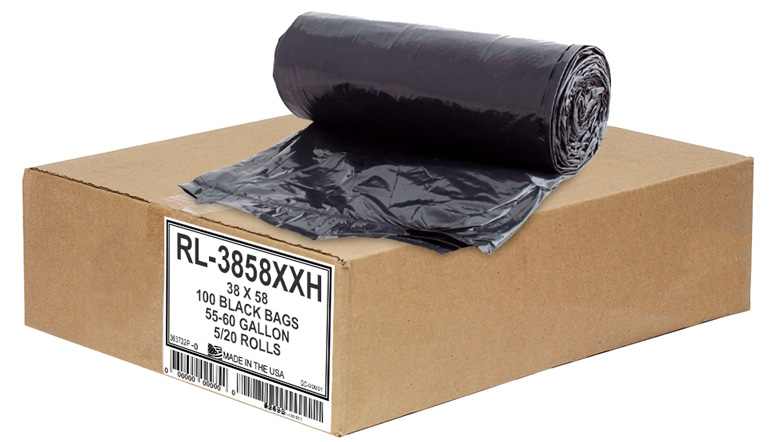 Expanding our stock offering of thick T-Series, the RL bags provides leak-proof star seals and convenient packaging. These opaque black bags are on perforated coreless rolls, and made from ALUF's specially blended recycled film. With great performance for tough jobs, they are packed in brown boxes and are available in the most popular sizes.
"*" indicates required fields
Features
Antimicrobial odor control
Coreless Rolls
Easy-to-use Dispenser Carton
Great for Tough Jobs
Ideal For
Cleaning Crews/Janitors
Healthcare
School Systems
Commercial Facilities
Construction Projects
Restaurants/Delicatessen
Apartment Buildings
Questions or Ready to Order?