HCR Hi-Lene + Antimicrobial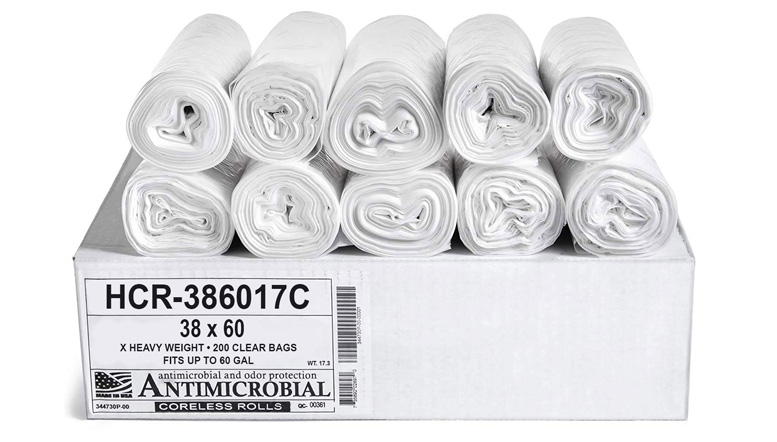 Hi Lene Coreless is our preferred value line and very popular general stock line of High-Density bags.
"*" indicates required fields
Features
Antimicrobial odor control
Competitive
Coreless Rolls
Nominal Gauge
Source Reduction
Ideal For
Cleaning Crews/Janitors
Healthcare
School Systems
Commercial Facilities
Construction Projects
Restaurants/Delicatessen
Apartment Buildings
Antimicrobial Protection
HCR Hi-Lene + Antimicrobial liners are manufactured with antimicrobial protection, which inhibits the growth of odor-causing bacteria on the inside and outside surfaces. Antimicrobial compounds are built in during the manufacturing, so protection will not wash off or wear away.
Learn More
Questions or Ready to Order?